Cream soda and cherry cake is a dairy and egg free Betty Crocker cake mix hack. I honestly never thought I'd be blogging cake mixes, but in the hunt for dairy and egg free recipes they do just work. And half the fun is in the hacks.
I love glace cherries - given half a chance I'd make everything with them. Or just eat them out of the pot. Originally I'd intended for this to be a bit more like a lemon and cherry madeira cake, but the vanilla from the cake mix muddled with the lemon and cherry and made the most perfect (if accidental) cherry cream soda flavour which we've all adored. Note the past tense. It's all gone - albeit large quantities given away to other people who need dairy and egg free cake in their lives.
This makes a sweet cake with an amazingly soft & tender crumb, speckled with garnet cherries. I made this in a 2lb loaf tin and the batter made 2 cakes, each of which producing 8 slices. For us this was perfect as it was one to eat and one to give away. Of course the giving away isn't compulsory. Far from it.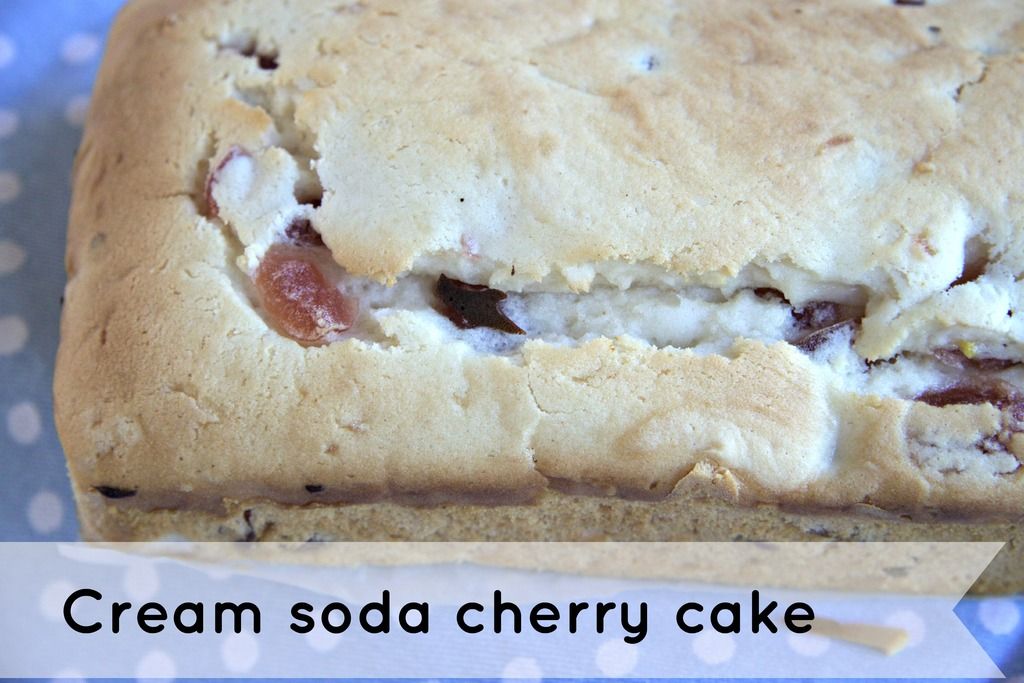 Cream Soda Cherry Cake
A dairy and egg free Betty Crocker cake mix hack
Ingredients
1

Box Betty Crocker Classic Vanilla Cake Mix

300ml

Lemonade

1 lemon

juice

1 lemon

zest

200g

Glace Cherries
Instructions
1. Preheat the oven to 160°C
2. Grease and line a 2lb loaf tin (2 if you have them, otherwise cook one at a time)
3. Empty the cake mix into a large mixing bowl. Remove 2 heaped tblsp of cake mix to a spare cup. Add the lemonade, lemon juice and zest to the bowl, and mix well for approx 3 minutes
4. Rinse, drain and dust the cherries with the reserved cake mix.
5. Fold in the cherries to the cake mix.
6. Pour the cake batter into the tins and bake in the preheated oven for 27 minutes (I checked at 22 and it definitely needed the extra 5)
7. Allow to cool in the tin for 15 minutes before turning out and cooling on a wire rack.
8. Enjoy with a mug of Rooibos, or whatever your dairy free hot beverage of choice is.
Details
Prep time:
Cook time:
Total time:
Yield:

16 slices (2x2lb loaf tins)