Firstly, apologies for the lack of posts of late: I have tendonitis which flares up from time to time and the last month or so it has been hellish so I've been avoiding using a computer when I don't have to (meaning when I'm not at work) Anyway, hopefully everyone has had a wonderful Christmas and of course Happy New Year, and with any luck 2008 will bring you everything you hope and wish for.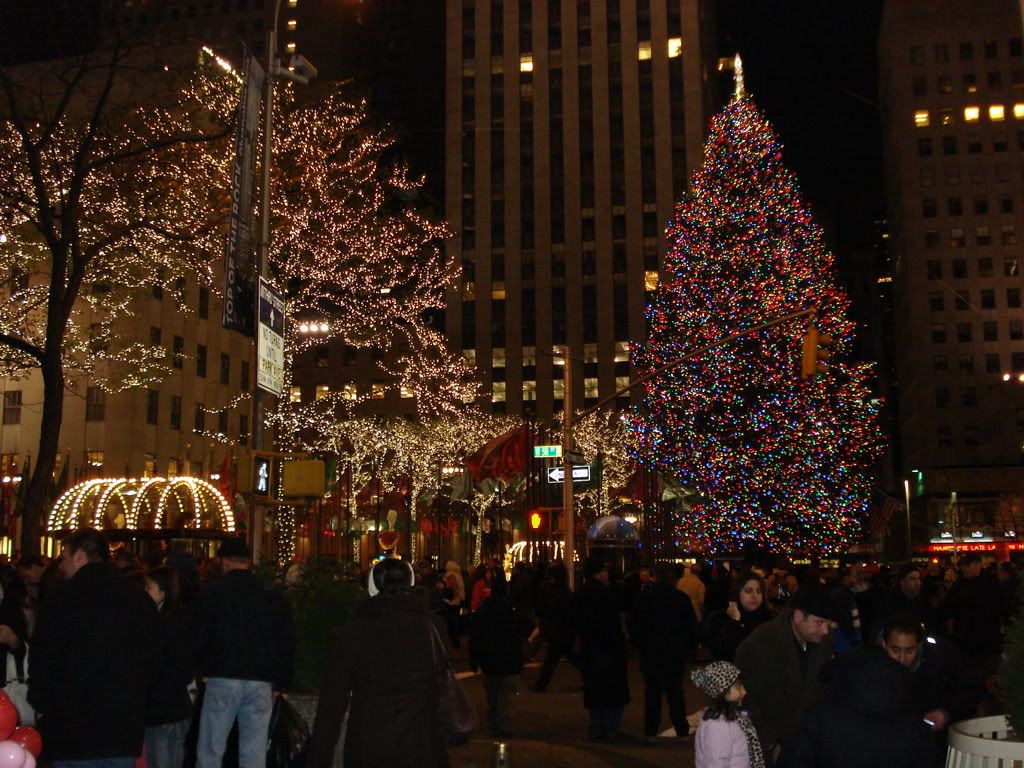 More importantly, earlier this month I went gallivating to New York, in a 'post break-up, just watch me be a fabulously independent single woman' type adventure. And an adventure it was... my other great love (aside from food) is theatre and I had planned to entirely indulge myself with a week of Broadway show after Broadway show. Sadly (and it must be said, most inconveniently) Broadway was hit by a devastating strike in November, and this dragged on into the week I was in NY which was intially most upsetting. However, as a Guider I am nothing if not resourceful and so immediately set about putting a Plan B together. Plan B was undefined, a little wooly and very disorganised, but mainly involved exploring Manhattan in the same way I have learned to love London, on foot and at my own pace with lots of breaks for tea. Well coffee... actually that's a good place to start.
New York... sadly has no tea making abilities, and not wishing to be one of those travellers that comes complete with kettle, PG Tips, and marmite I decided that coffee was the way forward. I do have a small Starbucks habit, but manage to keep it in check most of the time at home. New York unleashed my inner coffee demon I swear. French Vanilla, Non-fat Hazlenut, Spiced pumpkin (I gave that one a miss... vegetables and coffee... Hmmm... not so much) whatever your heart desired could be found in a large mug in any coffee shop. My love of baking of course came through and I was often to be found, large mug of non-fat French Vanilla (why is the Vanilla French? Doesn't vanilla come from Madagascar?) sipping away happily in the window of a coffee shop.
Something that struck me about eating and drinking in New York, is that you have things how you want them. Now I'm not a faddy eater by any stretch of the imagination, but I don't like butter on sandwhiches, or raw onion and this wasn't a problem. Ever. Because I was by myself I found myself eating in little cafes or diners and so ate a lot of sandwhiches and drank a lot of juice. Snaps to Tropicana for their strawberry and orange juice, which I picked up by mistake and loved! The sheer variety of bread, and sandwich fillings available bemused me, but within the space of a couple of days (my until then deeply hidden) demanding New Yorker rose to the surface!
Now... cupcakes. Well my first trip to NY had to include some Sex and the City content! Duly I booked myself on the tour which is way overrated, but did have a Cosmo in Aidan's bar, and a cupcake from the Magnolia Bakery. Only, it wasn't. Confused? I was. Apparently the co-owners of the Magnolia Bakery had a falling out and went their separate ways, a judge decided that both partners could make the cupcakes to the original recipe, and lucky bint that I am I was staying right by the Buttercup Bakery which is the sister shop to the Magnolia one. Only without the queues, or limits on how many you can buy! Go me! Go cupcakes...
The Magnolia Bakery: Cupcake & Sex and the City heaven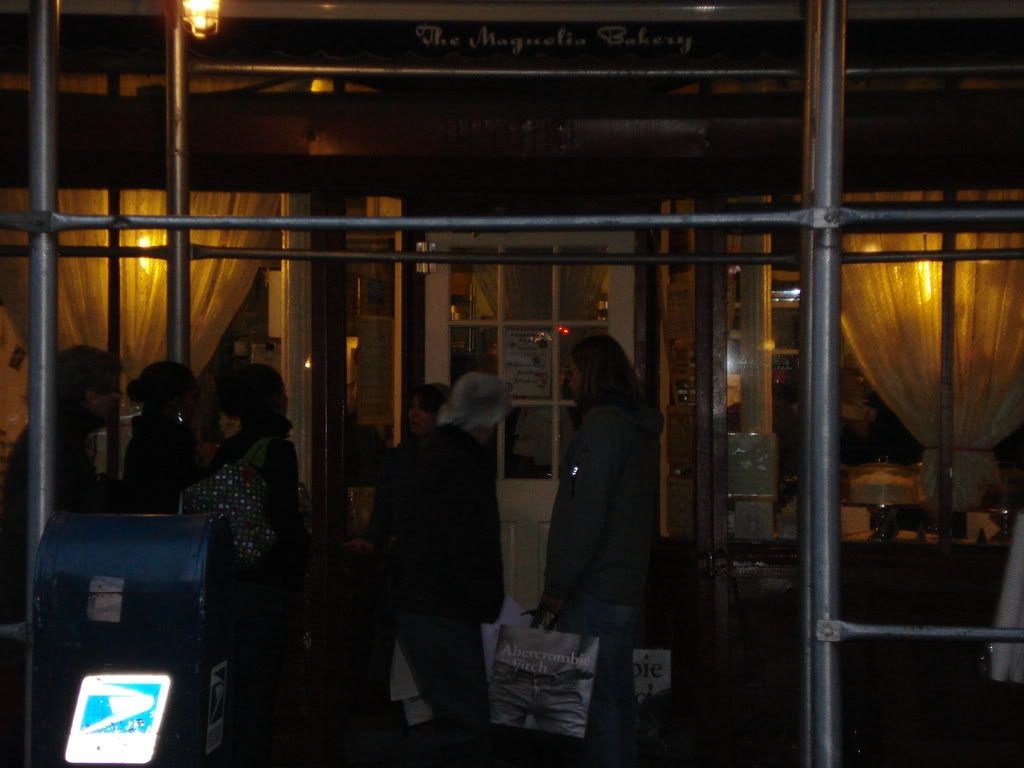 And the strike did end, on Thursday morning. I swear half my hotel must have heard me squeeing with excitement. And in my final four days I managed to see (brace yourselves) Rent, Wicked, A Chorus Line, Spring Awakening (twice, once onstage). I LOVE Broadway and will be going back as soon as funds allow, this time with a friend I think so that I can add restaurants to my review!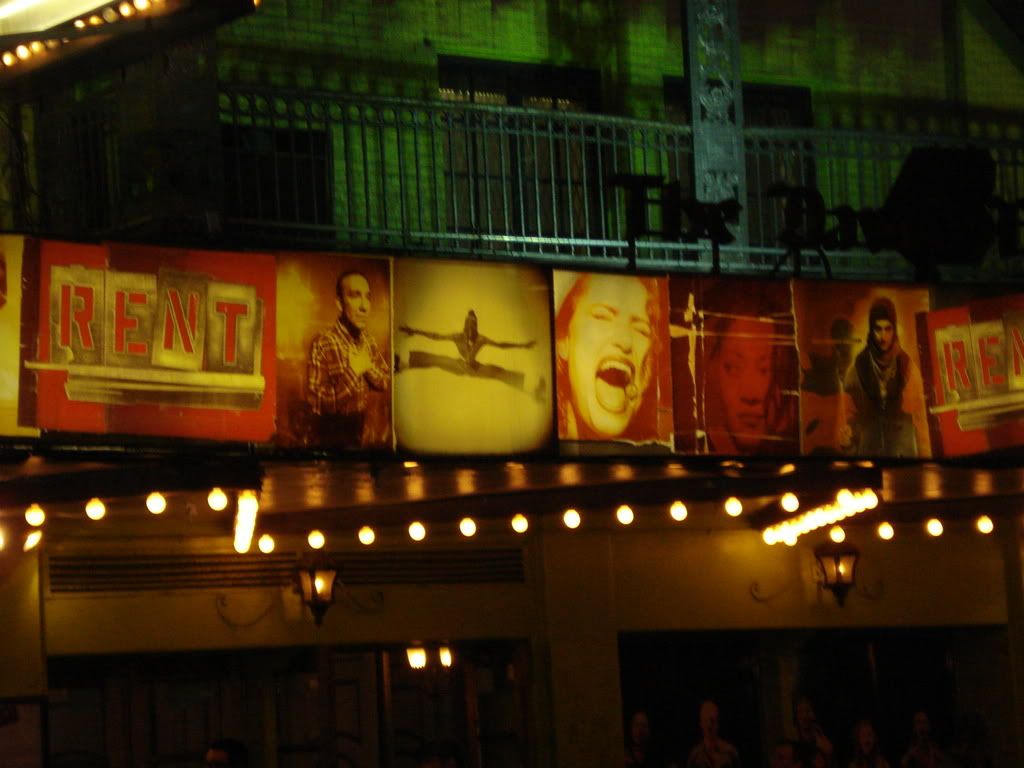 The Nederlander theatre for Rent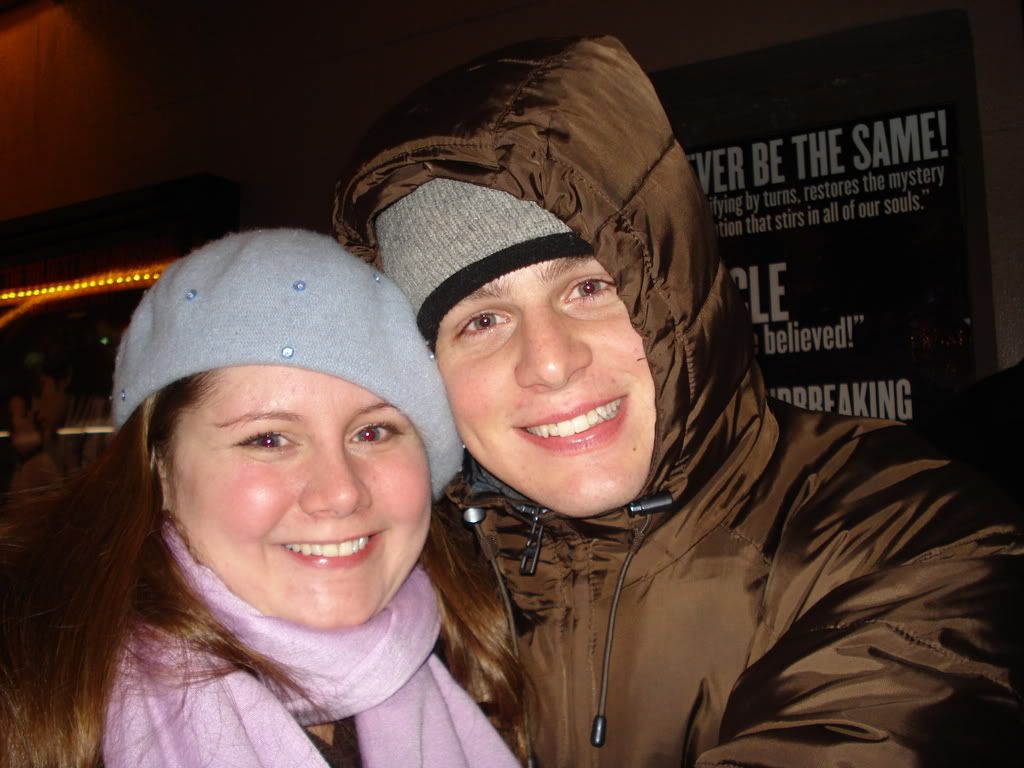 Jonathan Groff from Spring Awakening; an amazingly talented and quite lovely man
John Gallagher Junior also from Spring Awakening, also amazingly talented and quite lovely. I retain the right to be somewhat smitten with these two